Spotlight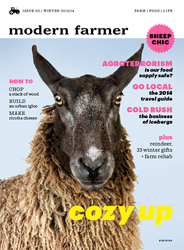 Modern Farmer
Modern Farmer is taking the summer season by the horns and enriching our warm-weather experience outdoors, on paper, and even on screens. With features ranging from new and pending farmworker laws to guest Instagrammers from exciting farms, Modern Farmer is keeping our summer experience hot.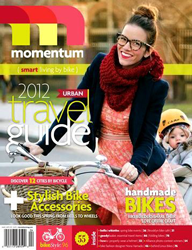 Momentum
Time to get moving! Take a tour through some of the world's most bike-friendly cities. Momentum gives us tips on what to wear, what to ride, and where to go, as well as an environmentally-conscious approach to transportation throughout the months. We're ready to hit the road.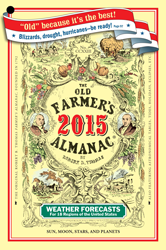 Old Farmer's Almanac
From planting tips to weather predictions, The Old Farmer's Almanac has kept us prepared for and thriving in all different seasons. Offering facts and folklore, the OFA not only brings July's blue moon to our attention (it's on the 31st!), but also the history of the phrase "blue moon", as well as the fun bit of trivia that the July full moon is called the "Buck's Moon" because it's the time of year when bucks grow their antlers. That, mixed with advice on when to plant, harvest, and tend our gardens, as well as their rich history and widespread appeal, is why we keep on loving The Old Farmer's Almanac.