Books
In the Ways to Win Series, Linda Ruth shares her vast magazine publishing knowledge of Newsstand Marketing, Internet Marketing, and Search Engine Optimization through explanations, tips and case studies.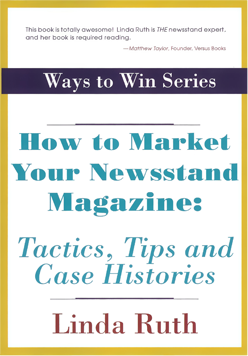 Linda Ruth explores case histories for tactics and tips to marketing a magazine on the newsstand.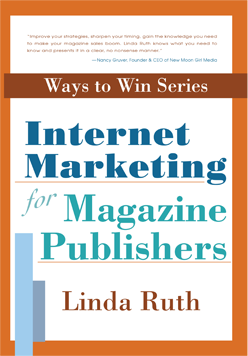 Linda Ruth provides insight into the world of internet marketing, proving that the internet is not a threat to magazine publishers, but a blessing.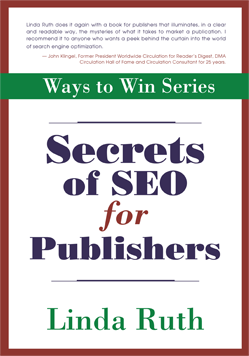 Linda Ruth reveals time-tested approaches to Search Engine Optimization along with the most current thinking in the field. This book covers the range from site structure and keyword research through internal and external linking strategies to social and mobile media. It includes tactics and strategies, case studies, and tips. A good cover-to-cover read, it is also a handy reference tool for anyone wanting to learn the secrets of SEO.